TELSY – television high-precision cameras (television electronic systems)
The main advantage of the solid-state multiple-unit photodetector - hard matrix and high exactness of coordinates determination ? can be embodied only in combination of photoelectronic chip with high dimensional permissive abilities and high-accuracy chip assemblage in precision body.
All television cameras of range TELSY200X have these advantages.
It is possible to order and work television cameras out by individual demands of a client.
TELSY2000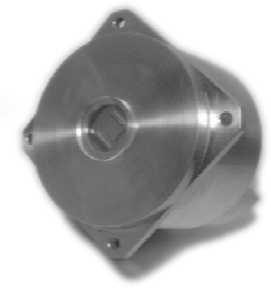 Day black-and-white high-resolution television camera TELSY2000 is made into a watertight sensitive body of external construction with high-direct crystals landing. TELSY2000 is oriented for watching objects with output on monitor's screen or computer's screen in temperature from -60°C to +60°C and relative humidity till 100%.
Scanning parameters
Standard CCIR (625 strings, 25 cadres). Interlaced scanning 2:1. Photodetector CCD, matrix SONY ICX-083AL, format 2/3" (8,8x6,6) mm, number of photosensitive elements 752x582.
Resolution isn't less than 550 television lines in horizontal and not less, than 450 television lines in vertical. Modulation gain is 0,80 in horizontal with frequency 400 TVL and in vertical with frequency 200 TVL.
Illumination
Camera guarantees automatic sensitivity control with illumination's changes within 0.1 - 100000 lx. Minimal threshold illumination isn't more than 2.0x10-3 lx.
Electrical parameters
Watt consumption of the camera isn't more than 2.5. Camera works with supply voltage from +10V to +30V DC or 20±1V 50±1.5Hz AC. Consumption current with supply voltage +12V DC isn't more than 200mA.
Dimensions
Dimensions of the camera (without an objective): the diameter is 105 mm and the height is 68 mm.