NELSY – night television cameras (night electronic systems)
Night television cameras are different by conditions of use and complex components. The classical night television camera (NELSY202) has an image intensifier, connected with CCD by an optical fibre. Sensibility of such cameras is rather high, but they get as well advantages as defects of the image intensifier and, first of all, the defects are the limitations of work in normal (day) illumination. Appearance of supersensitive CCD, foremost of range ExView HAD of the firm Sony, let us get television cameras for any illumination (NELSY2001) that aren't practically inferior to television cameras with the image intensifier in sensibility, but they are better than previous generations in reliability and light diapason.
It is possible to order and work night television cameras out by individual demands of a client.
There are the brief technical descriptions about night television cameras below.
NELSY202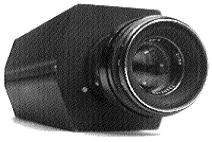 Image intensifier mechanically connected with fibre-optical outlet and CCD with fibre-optical entrance is the base of the television camera. This rule of TVC construction les us get limit photoelectric parameters in the minimal illumination and the maximal safety for such systems.
The module rule of TVC construction let us update the base structure, change type of image intensifier for getting the requisite spectral diapason and sensibility.
Specifications
| | |
| --- | --- |
| Image intensifier type | APM 28 G |
| CCD type | FTCCD P24 |
| Size of an input image, mm2 | 9.6x12.8 |
| Sensibility, V/lx | 2000 |
| Resolution, TVL | 500 |
| Threshold illumination, lx | 2x10-6 |
| Dimensions (without an objective) | 85x85x250 |
NELSY2001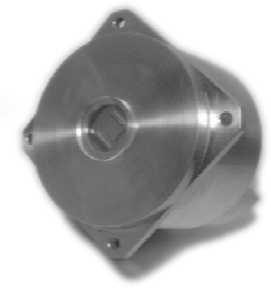 Night black-and-white high-resolution television camera NELSY2001 is made into a watertight sensitive body of external fulfilment with crystal's high-precision landing. NELSY2001 is intended for watching objects, lighted by as well bright light as little level of illumination with output on monitor's screen or computer's screen in temperature from -60°C to +60°C and relative humidity till 100%.
Scanning parameters
Standard CCIR (625 strings, 25 cadres). Interlaced scanning 2:1. Photodetector CCD, matrix SONY ICX-249AL, format 1/2" (6.46x4.83) mm or ICX-259AL, format 1/3" (4.8x3.6) mm, number of photosensitive elements 752x582.
Using matrix 1/2" CCD ExView HAD increase sensibility in 10 times in comparison with standard CCD cameras.
Resolution isn't less than 570 television lines in horizontal and not less, than 450 television lines in vertical. Modulation gain is 0,70 in horizontal with frequency 400 TVL and in vertical with frequency 200 TVL.
Illumination
Camera guarantees automatic sensitivity control with illumination's changes within 10-5 - 10+5 lx. Threshold illumination isn't more than 1.0x10-5 lx.
Electrical parameters
Watt consumption of the camera isn't more than 4.5. Camera works with supply voltage from +10V to +12.5V DC. Consumption current with supply voltage +12V DC isn't more than 300mA.
Dimensions
Dimensions of the camera (without an objective): the diameter is 105 mm and the height is 68 mm.