The 1st International Conference. The Vibraimage World.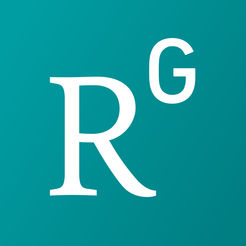 KELSY – Gas discharge visualization devices on Kirlian's effect
| | |
| --- | --- |
| | The system of biofield visualization KELSY |
This system is based on a principle of gas discharge visualization, which allows revealing and strengthening discontinuities of the field formed by an alive and lifeless matter exposed to a high-voltage and high-frequency electrical field in the air or gas environment. In the middle of XX century spouses Kirlian discovered the dependence of the form of a luminescence and the live matter exposed in a high-voltage, high frequency electrical field, and features of a state of a live matter. This effect has received the name - Kirlian Effect. In subsequent time many contributors occupied with nonconventional and east medicine used this effect for diagnosing a state of the person, researching of his emotional state, learning of questions of boundary between an alive and lifeless matter.
KELSY Scanner transforms a Kirlian picture to standard television signal, which can be displayed and processed with standard PC.
Components
KELSY system consists of the following mainframes:
The high-voltage television scanner. It transforms a Kirlian picture to analogue television signal.

Specifications

| | |
| --- | --- |
| Diagonal of picture, mm | 100 |
| Resolution, TVL | 400 |
| Maximum impulse voltage, kV | 25 |
| Regulation range of power of voltage impulses, % | 10 - 100 |
| Maximum impulses frequency, Hz | 1000 |

Digitizer transforms an analogue television signal to a digital code. For standard PC integration it is possible to use a device with the following ports and buses:
USB (maximum frequency is 5 frames per second);
LPT (maximum frequency is 5 frames per second);
ISA; PCI and other internal buses of a computer (maximum frequency is up to 50 frames per second);
CD with software allows handling and systematizing captured Kirlian images.
| | |
| --- | --- |
| KELSY is made in correspondence and protected by the patent of Russian Federation N2110824 | |